So BDYHAX is shutting down…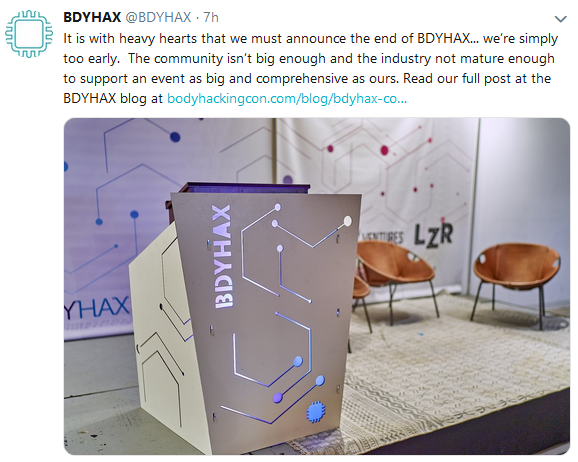 The biohacking community is niche, but growing. I think there is an opportunity here to grassroots an event to put a little something back into the huge void left by the departure of BDYHAX. To that end, I have ruthlessly and callously registered biohackingcon.com in a shameless attempt to emulate the masters.
This is just an idea at this stage, but anyone interested in helping, volunteering, brainstorming, etc. please post and subscribe to this thread… let's see what this community is really made of.