Hello.
I was wondering, if I get this chip:

And this "cloner":

Could I copy my schools access card?.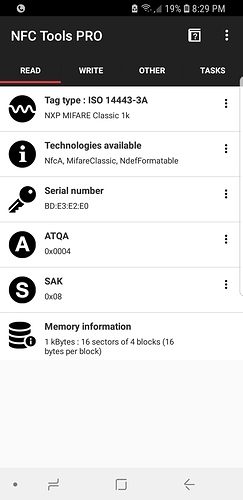 Sorry no… the xNT is not the same chip type. The xNT has 7 byte UID on an NTAG216 and your school ID looks more like a 1k Mifare Classic 4 byte NUID chip. Also the xNT does not allow UID changes… it's read-only. The xM1+ we had probably could have worked for this, but we do not have any more in stock and do not plan on making more.
Is there another product that could work?.
Thanks.