I Just can't rewrite another em-marine code to the chip.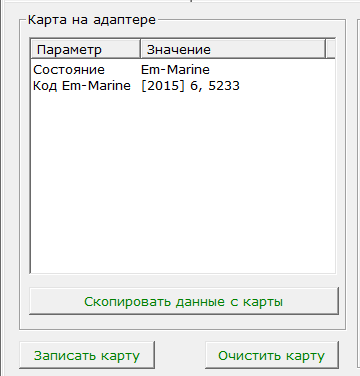 Also, 5577 chip should be seen in Temic coding.
Temic coding like this chip:

A T5577 chip can be in any encoding since it is reprogrammable. We pre-program ours to function as EM chips because that is the most commonly used type for cheap, easy to use reader modules. We write this data during the test phase, just before we place the tag into the needle. I'm not sure what software or hardware is being used, but it should be writable. There is no password set on the memory blocks, so it should be free to re-write. Have you used any other cloning devices to write to your xEM? If so, it may have set a password.
No. Should I try?
Software I am using is "LockCommander" It is used to programm hotel cards with t5577 chips.
Definitely. There are two things that need changing on the T5577 when making it work with EM vs HID vs Temic vs Indala… first is the ID itself, but the big one is the analog performance parameters. It may be possible that the software you are using is not able to change those analog parameters… like the software coder probably decided it was not worth changing since the focus is on hotel cards which typically are already in Temic "mode" to start with.