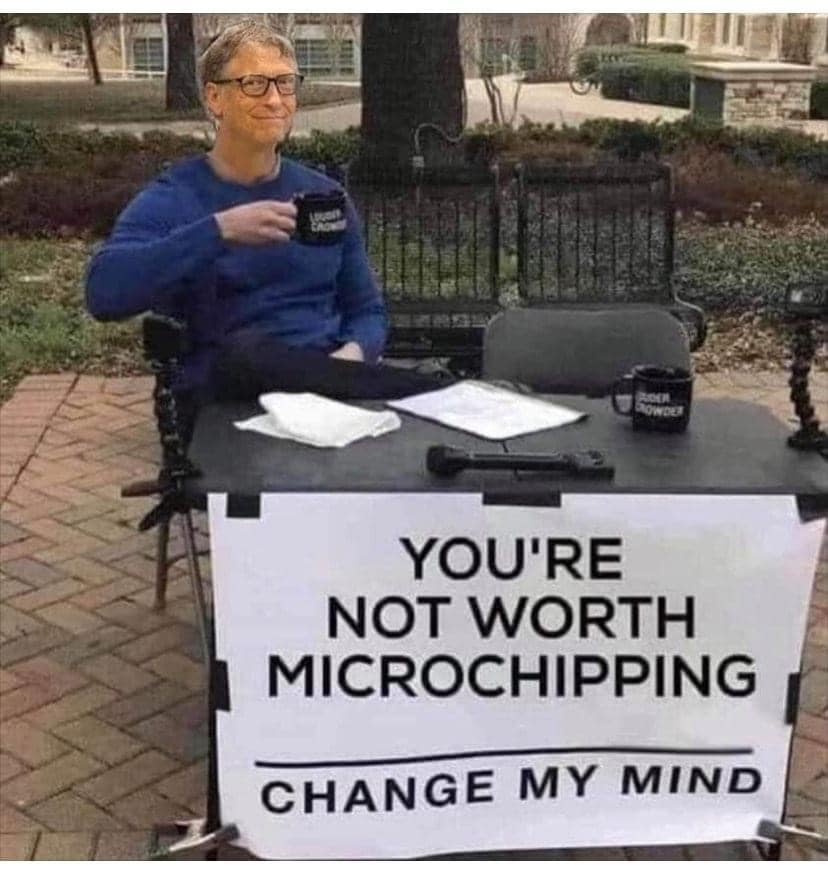 ok… I think this is a photoshop challenge… take @anon3825968's image;
and put Bill Gates sitting in the chair next to me?
Technically, that one is mine.
oh hahah indeed it is! who's the blue guy?
ah yes… I watched the first ep and decided I wasn't ready for a new show… maybe time to revisit.
Not much of a challenge. But if you want me to do it, I'll do it tomorrow because the xcf with all the masks and layers is on another computer. But maybe someone will pick up the ball before I do

Somehow I knew you were a gimp

my work location pays for an ongoing photshop. So I download it to whatever computer I am at. I will take a stab on Monday.
Done.
Doesn't work that way. At all.
Animal chips can't be tracked, that's why lost animals can't be found that way. If they are found by someone and he reads the implant, he can compare it to a database (at least that's how it works here) and find the owner that way.
But no chance to track the dog or cat or horse via the implant - would need a big implanted battery for that