When I was a wee kid there was this crazy sensation Max Headroom. This Christmas Special kind of encapsulates it pretty well.
I noticed a few things white watching this after 30+ years. Matt Frewer who played Max seems to have set the groundwork for a few very recognizable mannerisms to come later. Namely, there is a very "Jim Carrey" vibe, particularly from character movies like Ace Ventura and The Mask. I'm sure watching this as a young man had some direct impact on Jim and greatly influenced his over-exaggerated character mannerisms. Also, oddly, at 6:55 we have a completely out of place but perfectly spot on Stewie Griffin riff about it being a "christmas show".
I found this analysis of the whole thing somewhat interesting.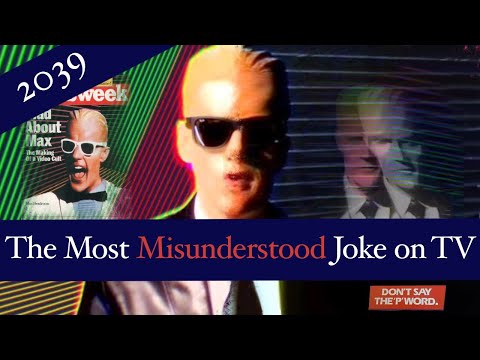 In other news… so yeah … things have been very, shall we say, busy for me the last few months. I've not even had much time to actually participate on the forum, which is a shame because you people are pretty much the hydrazine to my thrust chamber. That I would take the time to post about Max Headroom before catching up on unread posts may seem a bit cavalier, maybe even callous… but it's a sort of self preservation since reading threads here can be like falling into a sarlacc pit sometimes.
I promise, things are being worked out and I'll be back in full form soon enough.