Hey there,
I've received my flexDF implant a few weeks ago and have organised to get it implanted next week but I've just noticed what looks to be a hole in the biopolymer layer encasing the chip.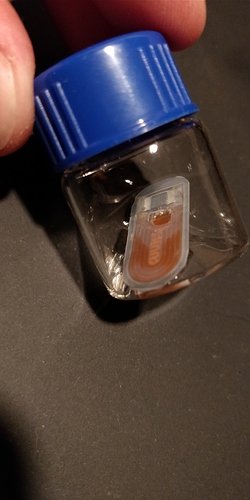 I'm not sure if this is an actual hole in the protective layer or something underneath. If it is a hole I might cancel putting it in my hand next week.
Any help would be appreciated.