I need some opinions on how close I can install an xG3 v2 to my xG3 v1.
The v1 is pretty well centered in position 0 and i kinda want the new one in that area too so I'm considering my options besides removing the first one.
If I place the new one on the edge of position 0 opposite to the thumb, I can get it at ± 1.5 cm from the other one. Parallel to each other. Kinda like the two xseries on this one but towards position 1 rather than the thumb :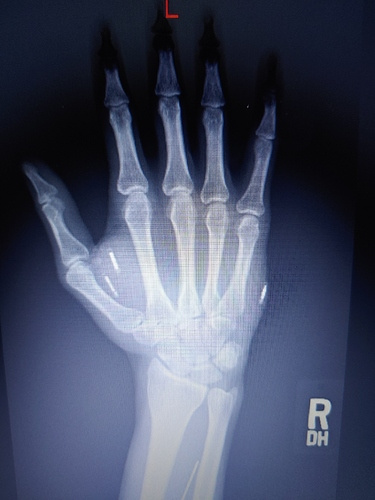 To me the best case scenario is they both stay put and I can stick larger things on both at the same time.
The worst case scenario is that they migrate and the tip of the V1 sticks to the center of the V2… Is that bad? The risk of pinching an nerve or a vein is minimal in p0…
I would have to be careful during healing and maybe hold them in place.
Also p1 is not available so my plan B is on the other side of the thumb or straight up replace the v1 and stick it somewhere else.