Is there any implanters from the UK
?
https://map.dangerousthings.com/
just zoom to UK and findyour closet location
example below. hope that helps.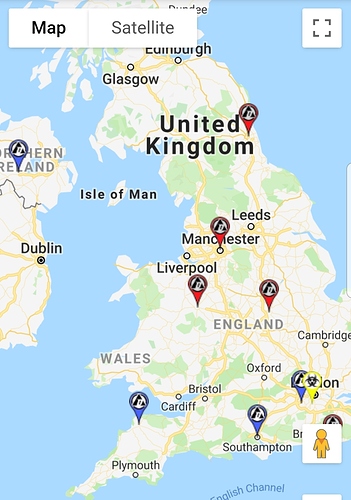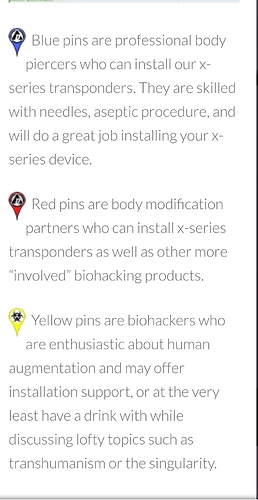 I'm not an implanter, but will soon be an implantee.
Where are you located?
I traveled on the train from London to https://jenova-rain.com/ . Really friendly and professional, helped as i was a bit nervous
London
Sweet.
I'm Livingston,
󠁧󠁢󠁳󠁣󠁴󠁿.
Shouldn't have any problems getting a specialist?
We've got the official installer network here
https://cyborg.ksecsolutions.com/cyborg-centers/worldwide/
You're able to book in direct with all partners from our online store