Yeh, that thing looks terrifying
Working on it now, but it's a serious challenge on multiple fronts. Good luck.
I'd be interested to see if Qi wireless charging could be implemented in a smaller form factor. I kinda doubt it though, because it operates at lower frequencies to get maximum power transfer, which means huge fucking inductors to achieve resonance.
You got me going down a silicon wafer application rabbit hole. Lol. I might buy a wire binding tool so I can use wafers for this project
The wire bonders reduce the Z axis height, but they don't reduce the X-Y axis area. Plus you have to put some kind of epoxy over it once you're done because the bonds are fragile.
Check out flip-chips. They take the bare silicon and affix tiny copper or gold pillars to the "pads" so it can be flipped over and soldered to the board like a BGA. More space saving than wire bonding and you don't have to worry about delicate gold wires.


Not to mention lining up Qi chargers is a pain in the ass as it is
What if you were to design a glove or armband to wear as you sleep or something to hold it in alignment when charging? Could charge overnight as you sleep in the glove
I dont like the idea of having a battery inside me. They have limited charge cycles and can degrade. It's a more secure system if its only powered on while in use during read/write cycles.
Ok, I would still argue a glove or armband would be the most efficient way to line up the larger power coils. Perhaps it could also contain the hardware required to read the device as well.
Ha, and if you are worried about bioglass breaking just think what can happen when you dent a battery.
This is why we're not making battery powered stuff, but we are keeping our eyes on the new emerging battery chemistry industry. The other issue we have is keeping things consumer priced means keeping things consumer grade, and that also goes for the stuff attached to the battery… so you might have a great battery but a crap $0.02 resister on the PCB that goes out of spec and tosses the battery into meltdown inside you… not good.
Thats why the pegleg only is powered on when it has a qi powerbank held to it
Stored battery is a no no, armband/glove would have to be worn while you want the device to be on
Even better
I actually want one of those for my collection
Most pacemakers are powered with a (non-rechargeable) lithium-iodide battery and you don't hear about these things catching on fire inside the wearer' chest. I guess it just depends on how well made the device is. Hell, the first pacemakers were even used plutonium: what self-respecting grinder wouldn't want one of those eh? It's not like some member of this board didn't have radioactive things implanted in them already

Anyway, for less extreme solutions, LiFePo4 or NiCd batteries are also options for a rechargeable device, as they are safer chemistries.
You don't hear about pacemaker batteries catching fire in someone's chest because the primary failure state of a most batteries is a short caused by either: cell penetration by a conductive object, or across the unprotected contacts. If something gets into your chest cavity far enough to short or damage a battery, you have more serious concerns.
These battery chemistries still suffer from the same failure state. If they get penetrated, damaged, bent, or the PCB is compromised, they release large amounts of hydrogen and other gases, often accompanied by flames. Even some kind of rigid epoxy resin encapsulation is not going to withstand the outgassing.
To each their own, but I'm not down.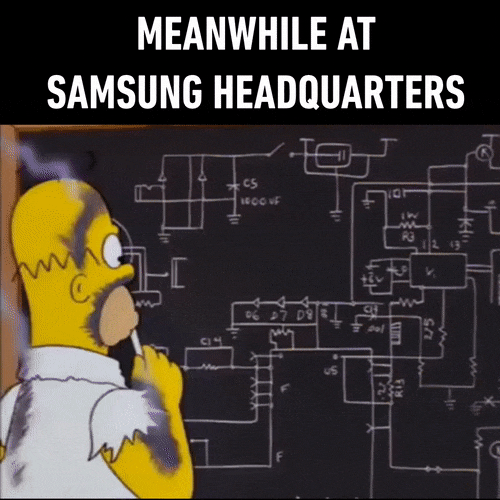 Fro my 2 cents, it's the gasses which present the most risk. That's because an implant, by it's very nature, must be sealed completely. If you mistreat basically any battery in any way, like putting a little too much power into it during charging, then you get gas production. That gas production, even in modest amounts, will crack open a sealed implant like nobody's business… and once you let bodily fluids in, you will likely have only a very short amount of time to live before things go catastrophic.
For these reasons, we don't make consumer grade implants that contain power cells of any kind. As I said above, we keep our eyes on new battery chemistries being worked on.
Like solid state batteries? That looks exciting. But no that's why I want to attempt this with qi charging or something as an active power source( haven't done the research if this is even possible).