So I found this: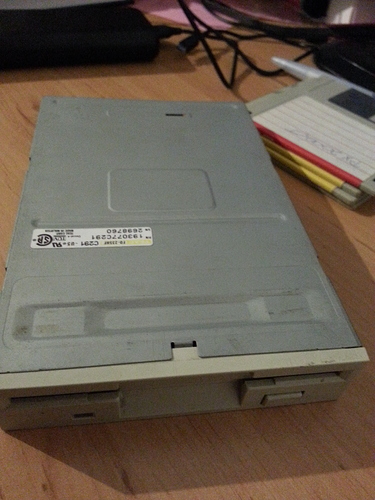 It's Teac Corp C291-U5 floppy drive. Sadly I couldn't find any cables for it. Don't get me wrong, Im not good with hardware. So I need help. It has two ports. One has 4 pins and has a white outer ring like this:

And it has a 33 pin port with two rows one has a pin less: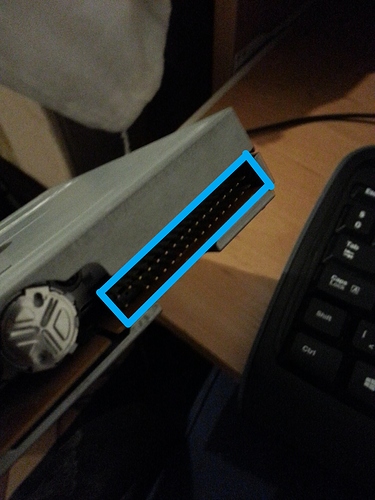 So can anyone tell me what kind of cables I need?