POPL
HOW TO USE POPL
HOW NOT TO USE POPL
DO NOT use the write to a POPL card function
it will write a password to your implant, and will take some tools and knowledge to remove it.
HOW TO FIX / REPAIR YOUR IMPLANT / FOB / CARD etc.
A while ago, I was fucking around with POPL, and whilst you can easily setup a POPL link and write that to your implant as an NDEF URL link; I also know they sell various NFC products, In the app, you can enable a new product, so I thought I would try a "bring your own" ( which they don't offer by the way)
So, I grabbed a couple of NTAG216 / 213 stickers ( Bullseye - Ex :DT_Logo: Product )

I wrote to it no problem
scanned it, and it worked perfectly
I then tried to wipe it,but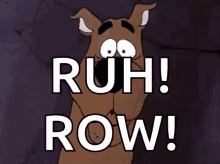 No Go
I scanned with TagInfo, and it was Password locked aka If it was an implant it would no longer be rewritable as anything else…
THIS IS WHY WE TEST WRITE TO TEST PRODUCTS AND NOT OUR IMPLANTS TEAM!!!
So I pulled out my Flipper Zero
, and tried another write to another Bullseye, and sniffed the password with the Flipper (bloody great tool)
Changed the password to FFFFFFFF
so that's all good.
BUT
Page3 OTP
The lock bits are open and the capability
container in page 3 is fine. It is password
protected though because the AUTHO
byte is set to page 4.
There's no such thing as removing the
password. Even with the factory default
value of FFFFFF, you still need to run the
PWD_AUTH command and pass the
password in so you can write to the
memory blocks protected by the
password.
What you need to do is authenticate, then
change the authO byte to ff or E2
This can all be done with NFC shell easily
The authentication command can be found in
the datasheet
This gets sent first
Then send the write command to change authO
1B FF FF FF FF
A2 E3 04 00 00 E2
NFC Shell
This should recover your IMPLANT / FOB / CARD
Always \ use \ a \ test \ card \ BEFORE \ writing \ to \ an \ implant
You're Welcome