Like many people have sought to do before me, I am looking to replace the ignition on my bike with an XAC. I have read the several other posts of people doing the same, and have come up with a concept that I believe will work. If any of the electrical engineers hanging out here have any recommendations for simplification or tweaks I'd appreciate the additional pairs of eyes.
This is what I've come up with so far: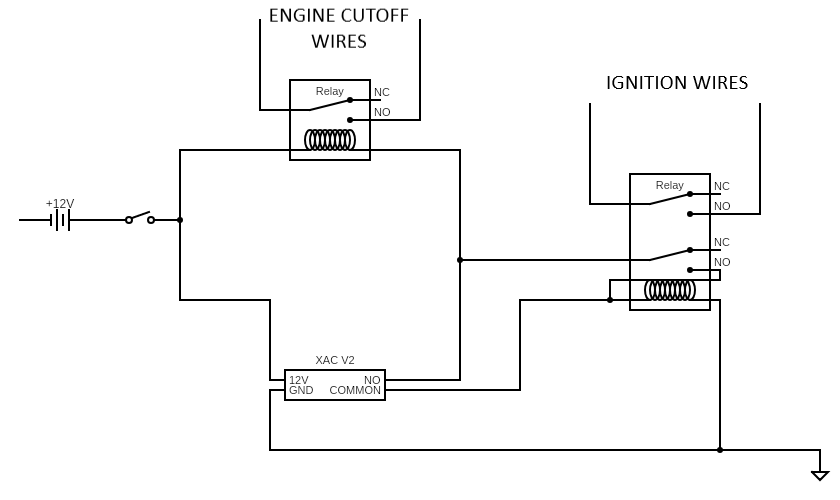 If I am thinking about all of this correctly, my engine cut off switch will act as a kill switch for both the engine and the ignition, and the relay should be self latching once the XAC kicks it off.
And this is the wiring diagram for my ignition and starter.

I am unsure of what kind of protections I need to integrate into the circuit, and would like some assurance on whether or not this would even work. If there are any issues that stand out to you, I am here to learn! I feel like I have made some simple mistakes somewhere but maybe it's me overthinking.