Just found in my junk box, can't remember ever using it. I guess it's pretty generic. Anybody use one?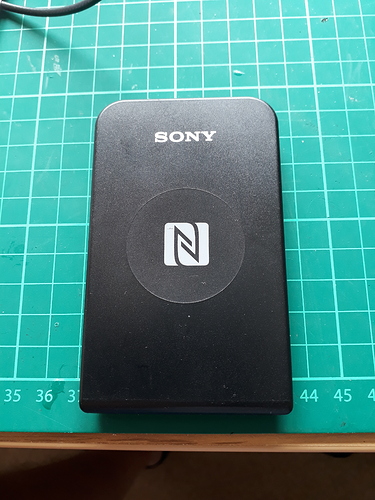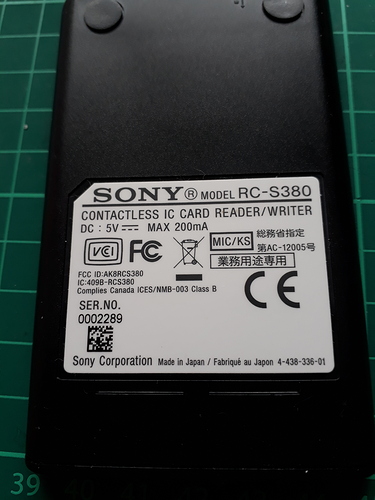 Had a chance to have a play and the thing works great. Being supported by NFC Tools is a bonus. Works better for me than my ACR122 which locks up after each read for some reason.
Here is a list of compatible chips:
FeliCa Standard FeliCa Lite FeliCa Lite-S FeliCa Link
NFC Dynamic Tag (FeliCa Plug)
Smartphones incorporating a Mobile FeliCa IC chip ISO/IEC 14443 Type A, MIFARE, Type B
MIFARE Classic
MIFARE Ultralight / Ultralight C
MIFARE DESFire / DESFire EV1
MIFARE Plus
SmartMX
Jewel / Topaz
From this specifications brochure and more info
Thanks for the info @rero_fox. Seems an alright bit kit. For the life of me I can't remember where it came from (age thing) but certainly been stashed in the draw for a number of years.