Days Hours without a major security vulnerability discovery: 0
oh, I love those things!!
they are the perfect combo of comedy of stupidity and a warning about which companies to avoid buying from! xD
None of those ads make me buy stuff… but a lot of tem make me avoid those brands.
and on the comedy side…
last night we were on the tram and saw this billboard that read: "You are NOT a bus driver" in massime yellow letters against a black background. that was it. nothing else visible. no brands, no reasons …
later we noticed some unreadable deep blue tiny letters on the hidden bottom… still got us a good 10 minutes of laughter!!
Probably last time was yesterday. I have adblocks and other script blockers on all of my devices but on TikTok it's not possible to block all ads and on local news media you need to allow ads to watch their videos.
So I've been considering posting up some cash to put a billboard somewhere in the US… just one billboard… just for a few days… but I want it to be placed in one of the most likely places it will catch the eye of either media or cause such a ruckus that the ruckus will catch media attention.
where should I put it? Times square? Middle of LA/Hollywood? Let's think.

what should be on it? X-ray image of chip in hand is an obvious one… but what else could be on there?
Kind of obvious. Put it where it will offend the most people. To figure out which people, read the nasty comments left on implant vids and such.
So… Religious. Conservative. Intolerant. The news is full of places that match that trifecta.
I'm thinking somewhere on the southern I-35 corridor. Kansas, Oklahoma, Texas. Big cities for coverage, but not too big causes they're generally less conservative.
Best guess, Wichita or OKC.
That's why I prefer the Dangerous Things stuff…
Is there any available Bilboard in front of Trump's residency?
Either this will cause a panic or Amal gains a new customer and the forum gains a new user who wants to fit all the 30 implants that he ordered just to get started…
Ok, that's unlikely to happen…
Time to ask @Vicarious to see if he's got updated X-Rays.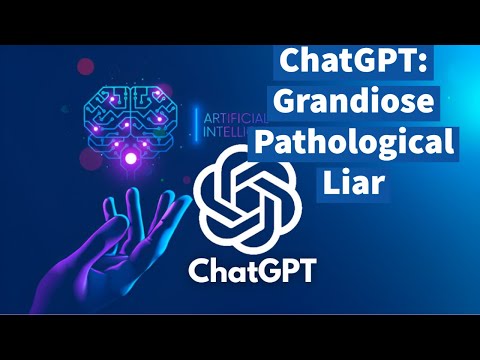 Unsurprising… I still don't understand why there are people who claim to have had spiritual experiences while talking to AI chatbots. Or perhaps I do, gurus and cult leaders specialize in making shit up and making it sound like truth…
Imagine that while high on shrooms. The hallucinating AI could lead you down some deep rabbit holes.
What??
Are those Lies?
Well, we'll see about that!

I challenge you to find anything false about what this guru says here:
(Because of course that TikTok gurus are always gonna be the best!)
This is… impressively reckless? Stupid? Dunno…
But I like your answer in the second thread. Why do people still install stuff that dropped to the floor??? I mean, I write this while "sterilizing" my next batch of glow powder in my kitchen oven, but still!
5 seconds rule
didn't do a professional install because its $250 and 6 hours away.
In my experience a good bodymoder is worth the time and every penny. People can be mindbogglingly dumb sometimes.