About 10 hours ago I got the xM1+ implanted in my right hand. The needle went a bit too far and the chip ended up very close to my index metacarpal bone.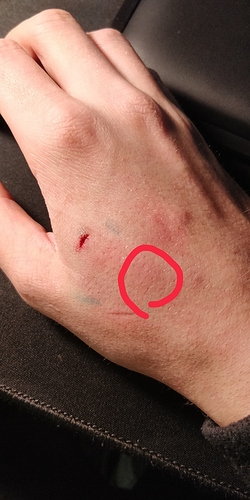 I've tried massaging the chip to get it further up, but it seems impossible to relocate it due to the placement.
Is the placement fine or should I remove it?