Hey guys,
I figured i'd test my implant on my EMx entry system to my building before implanting it. I cloned it with the RFID writer and then tested with my proxmark to ensure it was the same as my original keyfob:
Original:
EM TAG ID : 0600******
Unique TAG ID : 6000******
Mine:
EM TAG ID : 0600******
Unique TAG ID : 6000******
Unfortunately no matter what orientation I hold it to on the entry pad I cant seem to get it to open. The pad looks as follows: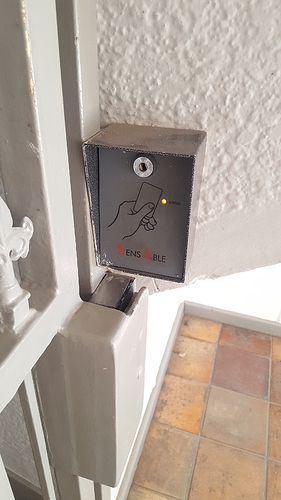 I have tested with the 125kHz field detector and I cant get the LED to come on at all, however with my standard EM41x tag I can hold it about 2-3cm away from the reader. I tried using the field detector slightly away from the unit without any lucky.
Does anyone have any idea why? I'd like to see it work before I implant it in my hand

-AM