(doubt this is a unique idea, but thought I'd share regardless)
So, I do a lot of work with my phone, SSHing into remote machines of mine, logging into remote file shares, etc. I use my implant via a keyboard wedge for a lot of things, which makes the phone side of things very annoying. I've been using an app like NFC tools to read the UID, then manually retype it in the keyboard wedge format.
I've done very little Android development, but I decided to try and fix this daily annoyance of mine.
I wrote a super simple Android app that launches automatically when any implant is scanned, copies the UID to the clipboard in the same format as the DT wedge, minimizes itself, waits 5 seconds, then wipes the clipboard (and attempts to wipe any clipboard history) by writing random/pseudo-random data to the clipboard. The app never has to be actually launched (won't even show in the launcher). It's using the proper intents, so it assumes control when needed.
Quick demo video with awful editing(I had to up the clipboard override count for Gboard, hence the popup in the video):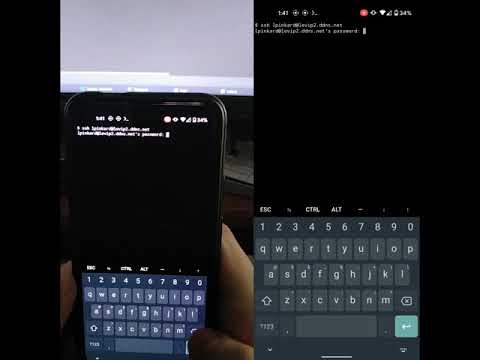 I built an APK and signed it, and attached it here:
nfcwedge.apk (2.6 MB)
However, if you don't trust it (as you probably shouldn't for random APKs

), you can always download the project from my GitHub, open it in Android Studio, and build it yourself (the code is an absolute template-y mess right now, but I wanted to get it posted).
GitHub repo:
On first use, you'll see if flash for a moment, then it should run in the background.
Warning: this will override most NDEF openings on android while installed. It has to do this obviously, otherwise your web browser or whatever it is would open instead. This isn't a big deal for me, as I only usually demo with other people's phones. For some NDEF types and overall card types, it'll actually prompt which one you want to use.
Also, to uninstall, since it doesn't have a launcher icon, just use the application manager in settings.
Future plans:
Add settings menu to determine formatting
Add option to change what NDEF types are ignored
NDEF forwarding of stuff like web URLs if desired