Hi
I am looking to get a magnet implanted in my fingertip and was wondering which design/type people would recommend.
What are you trying to achieve?
Lifting or sensing

Dangerous things xG3 is designed for lifting ( I don't have one so can't comment personally on performance but you can search this forum for other peoples results example )
Dangerous things no longer sell their M31 sensing magnets, and I don't believe they ever made the M36; nor do I know if they plan to do anymore in the future, watch this video
But it might be worth having a look through these results to at least get some more information from the forum around implantable magnets in the community.
It's not a matter of which design/type is preferable, it's about what you can get your hands on. The xG3 is available and good enough for most jobs, plus it will probably last indefinitely. As PilgrimsMaster said, it's primarily used for lifting (unless you got some big ass fingertips).
Good luck finding a smaller one for sensing. It's always a struggle. Cyberise is down for the foreseeable future, I haven't seen anything from Steve Haworth in a minute, Samppa usually has some but I'm not sure how people even get in touch with him.
I have huge chunky fingers, so if I got the xG3 in my finger, do you think it could work for sensing?
does it matter what part of the finger I go for? I was thinking here (I know its not the tip, but could it sense much there at all?)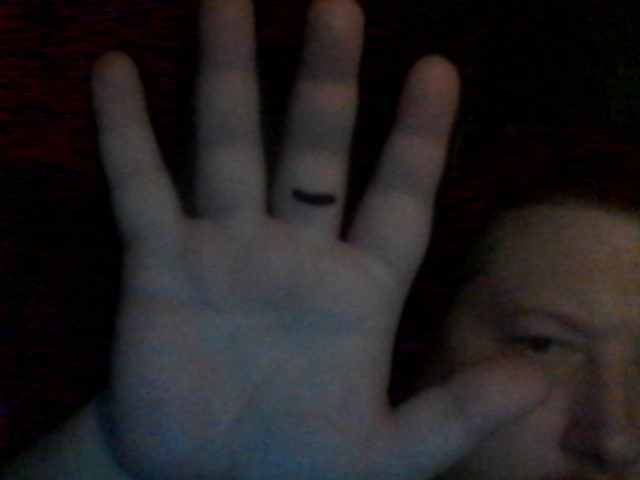 Definitely not recommended to install in a griping surface.
Below is the relevant excerpt from x-Series faq's
Q: Can I install an x-series glass transponder into another area in my hand, maybe the palm side?
A: Many customers ask if it would be ok to install one of our glass transponders into another area of the hand, possibly the palm. We do not recommend that our x-series tags be installed anywhere but the suggested location between the thumb and index finger metacarpal bones. The reason for this is that the x-series tags are glass coated, meaning even though we tested them with a series of force meter tests, they should not be subjected to unnecessary stress or force. Placing a transponder in any other area of the hand will introduce additional risk, and placing one in the palm side of the hand or anywhere that exerts grip on objects, would surely result in broken glass.
Have a read through THIS thread for some other suggested locations
tbh think it would be so annoying any time you made a fist
I agree about the gripping surface. As for sensing, another user webnet recently posted about his experience using the xG3 for sensing. It can be done, but there's more than 100x more nerves in your fingertip than in the flesh around your proximal phalange. If you did put it there, you're going to want to implant it parallel to the direction of your finger
Pay no attention to this bookmark I'm making. I do ALOT of electrical engineering both as a hobby and as a profession, and i think it would be amazing to be able to feel live and dead circuits as a means of troubleshooting and fault finding.
like so? and why?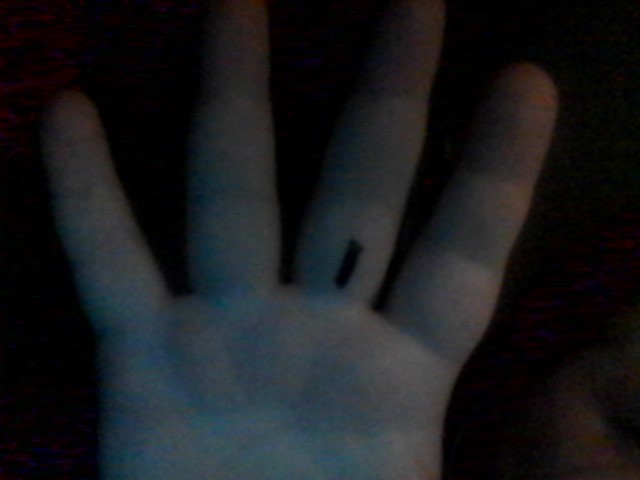 Yeah, like that. If you had it the other direction it would be running perpendicular across your finger bone, which would create a pinch point whenever your gripped something. The sides would kinda poke out awkwardly, too.
What about on the side of the finger?
That would get it out of the way when gripping and it might still be sensitive enough to detect things …
I imagine you would lose some sensitivity compared to finger tip but you decrease the risk.
The xG3 is for lifting, not sensing.
The chances of the glass breaking if you held something would increase with it running in line with the finger
Less so if you had it installed parallel to the finger bones than perpendicular.
hmmm, all very good points! thank you! <3
how so? id think gripping a hard surface with it running parallel would put more force on a smaller area of the glass, causing it to break easier than if it was perpendicular, seeing as the force would be distributed along the entire side of the glass.
Parallel with the bone has one advantage… the chance of it sliding to either side of the bone is much better than if it lay across it.
fair enough! i was looking into it too much from the eyes of the weakest point of the structure
Amal, any chance you could do a limited run of some sensing implants?
Sorry for jumping in, I know you asked Amal directly.
I can't speak on his behalf but I can have a guess at what the answer will be, and understandably.
Dangerous things I'm sure would like to provide these to the community, but they won't put out an inferior and more importantly an unsafe product. At the moment the coating technology and magnet performance cannot align.
If you haven't already do a search through the forum about the coating issues, here is a link to @Satur9 comment which explains it within a good thread also.
Amals video incase you haven't seen it