Since COVID-19 is keeping me home for a few days, I found time to do something I've always wanted to do: install a dual HF and ProxLF antenna setup in my Proxmark3.
Sadly, there's no ready-made dual-antenna with coils for implants, and I was getting tired of swapping antennas all the time. So this is what I came up with: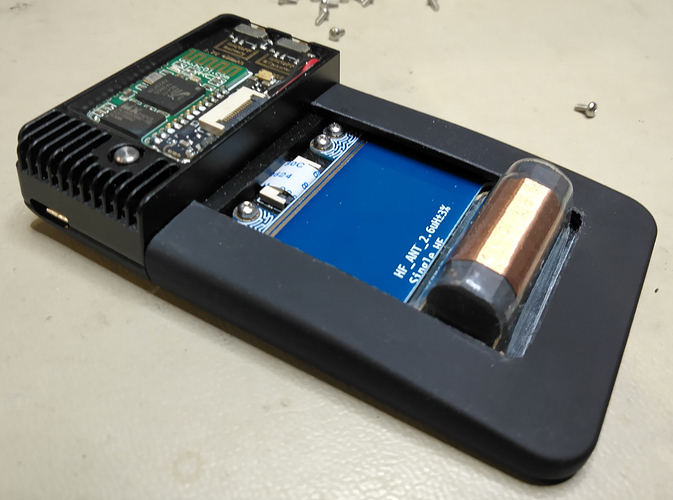 The Proxgrind HF antenna was kindly provided by KSEC Solutions for a very democratic price. Thanks Kai!
I took a few photos of the construction, if anybody is interested.