Here's a Lounge area for ya gamer jibba jabba
Anyone play Green Hell or Scrap Mechanic? Looking for a coop survival partner
I prefer Satisfactory myself.
That's quite different afaik
I suppose they are, they just give off similar vibes to me. I haven't played Scrap Mechanic in a quite a while tho.
The survival update brought a lot of new stuff. There's also trailmakers but it feels much less sandboxy to me
Speaking of sandbox, how about Minecraft?
Modded or Vanilla? I actually have a small vanilla bedrock instance hosted on my homelab server.
I mostly enjoy vanilla survival, on java though
I like bedrock because it lets me play on the go with whatever device I have on me. PC, phone, Switch, etc. and still have the same world.
Switch is probably great but I always struggled with the controls on mobile. Are you a builder/redstoner/explorer?
Maybe we should have a thread to share builds. I have some that I've never sown online that I'm really happy with
Perhaps I've overrepresented how adept I am am Minecraft. I'm more of a casual player. I lack the artistic skills to be able to make anything too technical.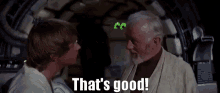 I used to run a java minecraft server for a while for my buddies. I used my Synology NAS and it ran pretty smooth for a 5-10 people server. Synology has since changed up how they handle docker instances and stuff now, so I haven't tried messing with it since.
I tried 5-10 servers hosted by various supplier for pretty cheap. They were cheap for a reason


But I think there are more US servers that EU. Now that I'm on US timezones I might give it a go again.
I watch a lot of YouTube SMP series and always wanted to do something similar with friends but most of my circle didn't play or was very casual

Dou you play at all @Pilgrimsmaster ?
What need does an AI have with such pastimes as games?
Someone needs to control the matrix, right?
Been playing Armored Core VI and let me tell you, it fun af but makes me want to chuck my controller through my monitor.
No, I don't play online.
However, I do have a good number of retro through to modern consoles, hand helds plus an arcade cabinet I am restoring and modifying (It has been an ongoing project, (had a backward step recently) but I'll probably share that when I finally finish the build)
I dont need to incorporate RFID into it, but I will, because…I can