Hello! I've been lurking this forum for some time and finally made my account today. Earlier this month I backed the Sentero campaign from Cyborg Nest. This means I'll be getting a Sentero early, within the next few months. For anybody who doesn't know, the Sentero is a human enhancement medium.
Cyborg Nest is providing the optional choice of buying a SIID implant from Dsruptive to pair with Sentero. The SIID will provide extra features for the Sentero, and can also be programmed to have more features since the implant is open source.
From what I understand, Dangerous Things has their own chip made with Dsruptive's SIID OEM module, known as xSIID.
I am looking to purchase the xSIID to pair with my Sentero. But there is one issue I may have…
According to Cyborg Nest, because of the range of SIID / xSIID, the implant should be within 2 cm of the Sentero. I plan on wearing my Sentero on my left wrist, with the implant's light visible on my left hand. I can ONLY wear long sleeve shirts, which is why this placement is ideal, because I'd like the light to be visible on my hand, as the Sentero is covered by my sleeve.
But where could I implant the xSIID on my hand, 2 cm away from the device on my wrist? It will be held in place by the strap and the Sentero itself will be under my palm. The problem is I'm not sure of a good place I could implant the xSIID. From what I've seen, the most common spots for chip implants on the hand would be too far from the Sentero, and I don't want the chip on my arm because my arms are concealed at all times.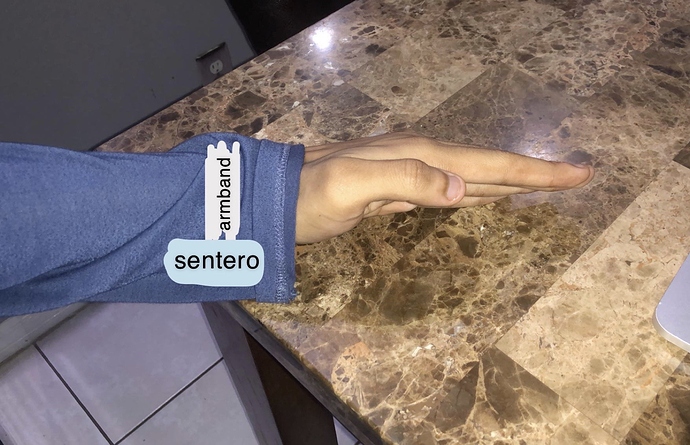 If there's no suggested place I could implant the xSIID on my hand, is it possible another implant altogether could be compatible with Sentero? I would like something open source, with memory storage, NFC capabilities and being able to light up under skin as a visual stimuli when sensing a point/person of interest. I've been looking at the flexNExT because of its power and longer range, but I don't believe it would work like the xSIID would with Sentero. Does anybody have any ideas?