Hi fellow Biohackers

I received my M1flex & Apex needle on Friday, I got the needle sterilised and did the installation today, and I figured you'd like some photos of it and I figured I'd share my experience with the equipment🙂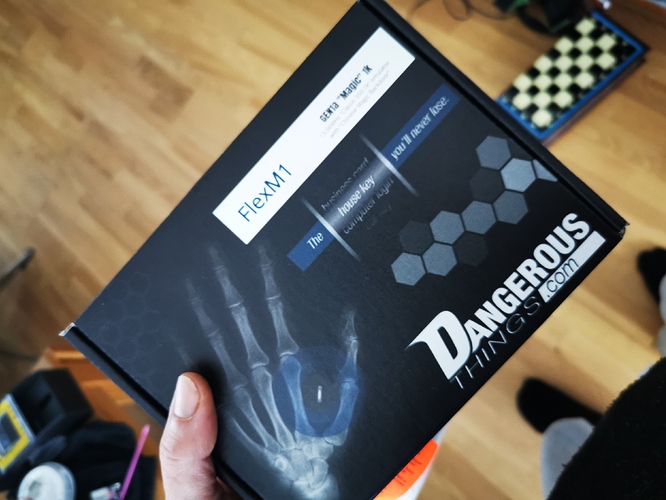 The experience was far from as unpleasant as I'd imagined, though I did "cheat" with lidocaine cream as an anasthetic.
I kept the stuff on for two hours under an airtight patch that was included with the cream.
This needle is HUGE, not just in the diameter, but also length, so i'll advise to plan ahead before getting stabbed by it as you'll want to make sure you have enough room

Enterance point is clearly visible, but the needle goes all the way in to my wrist where the small bump is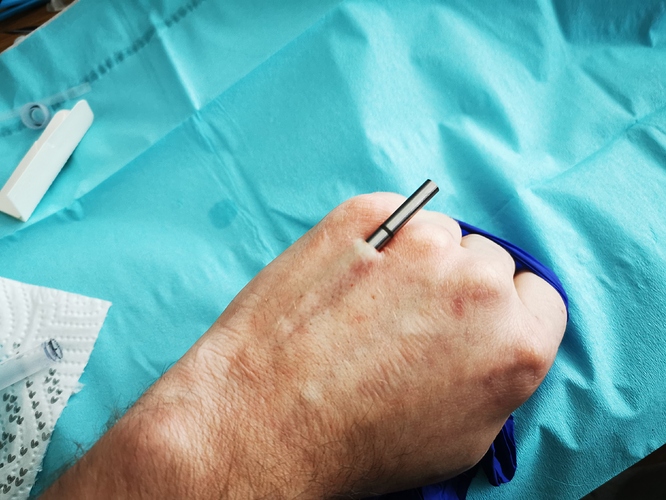 Inserting the M1flex into the pocket proved a bit challenging wit only one hand, but it co-operate nicely enough

the hardest part of this self install was to sew the opening shut with one hand, but I managed quite well I'd say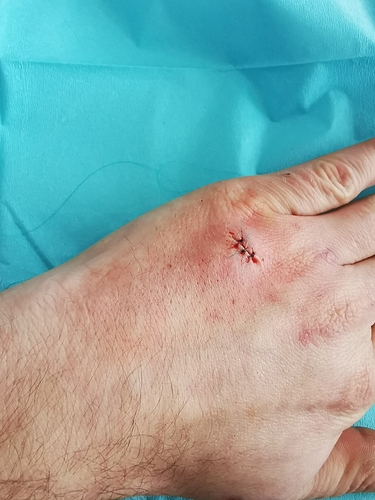 Just to be clear, I do not advocate people to do these kind of installations by themselves, the procedure is more challenging than the X-series. This is backed by the fact that you have to handle the implant and insert it manually, be super careful not to poke a hole into the biocoating when suturing the wound.