I've been exploring ideas… nothing is what I would call "market ready"… but I wanted to let the community know some of what's been going on in the lab.
Basically the idea here is to take an m31 (we still have lots pulled from sale for reasons already covered) and work with our flex polymer. There are some limitations with this approach and we're exploring ideas to remedy those issues, but right now the one thing that started out as a problem could actually result in a cool idea… the UFO shape.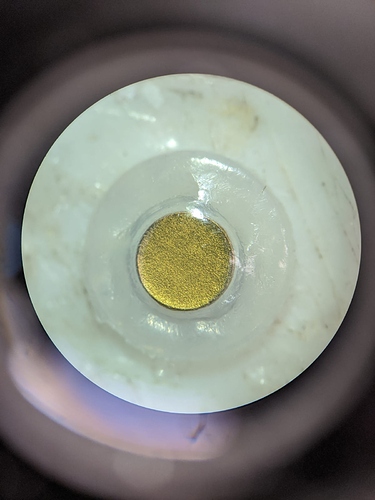 It turns out due to process issues we end up with a disc of polymer material that is approximately 6mm in diameter to encase a 3mm diameter magnet. Basically, inertia is the enemy of a good sensing magnet. However, our polymer is so light weight the hope is that having 3 additional millimeters around the perimeter of the magnet could result in more tactile nerve activation without a lot of loss due to inertia. There are still process issues that need to be sorted out, but it's a concept we're exploring.