Woah, I didn't know the great Deviant was here!
This is awesome. Hopefully the antenna will make it to market.
But… that test board is pretty cool with switches for different resistance? Where did that come from?
That's a prototype for testing
it was designed by Rfid Researchers Group and myself for my antenna R&D and produced by a factory in Shenzhen.
So guys… I'm extremely excited to say that I will receive first production ferrite core antenna + pcb samples from Shenzhen in about 15 days for testing.
Also trying to figure a neat way to make these duel frequency on single ferrite rod so that we don't need seperate antenna boards for 125 / 13.56. However this may be a v2 thing,
Peace
nice will be looking out for more updates keep up the great work
Antenna samples received for QC guys! And with the limited (5 mins worth) testing I've done today. I can say that these bad boys are nothing short of amazing! The range and consistency, oh the range and consistency!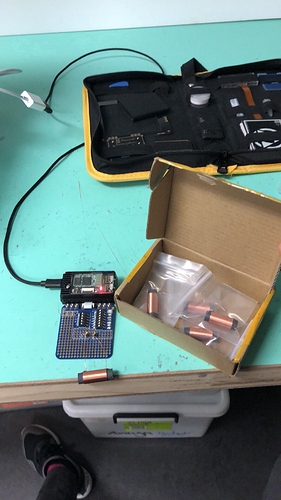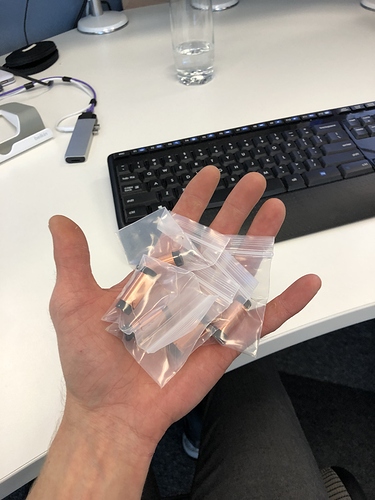 Yay! Waiting for these before implanting my xEM
Super looking forward to these! Have been really itching wanting to program my NeXT.
That's great news!
Do you have a projected / estimated timeline for production and release to market?
This is super amazing. We've been building/using our own at DC801 / 801Labs for a while and they've been a bit better, but still pretty crappy. I'm glad to see some work in this space and we would love to beta test these in a group of 5-6 people who have various implants.
About three months at this stage. Trying to work as fast as we can but having the team split across the globe makes things difficult at times.
Nice! I'll see what I can organise, I'm sure I can at least send you guys one unit for testing out of the first batch.
An unexpected consequence of making sure these are of the highest quality… is that this happened. And I'm getting clean reads and writes from miles away while implant is inside the metal syringe. This should give you all a rough idea of just how good these will be, and why I've needed to take time in getting the tuning perfect. Get excited guys!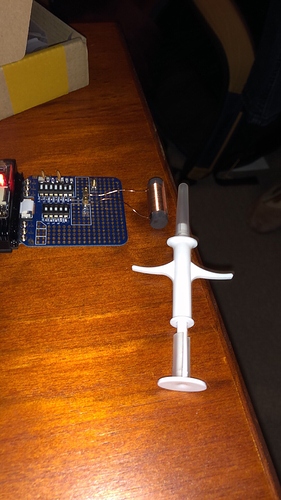 This looks fantastic and our team's excitement is through the roof. Tom, is there any chance I'd be able to coordinate with you to order a few for beta testing as well? We've been working on our own personal long distance LF antennas with some success but consistency seems to be our biggest enemy, can't wait for this!
We will be supplying this via DT once it's in production
Reading through the metal tube! THIS IS AMAZING.
I'm getting my NExT implanted tomorrow and I'm looking forward to copying my work badge onto it. Should I wait for this, or do you think I'd be safe trying to clone it with the proxmark3 that I've got coming?
You will probably not be able to clone it with the standard proxmark3 antennas. It's hard enough to read as is, writing is even harder.
Is there a sign up list somewhere I can get on or should I just watch the forums and wait for it's release?