Happy Pi Day!!!
I always forget about that one, since the rest of the world doesn't have their dates backwards. If only April had 31 days, we could get a PI day too. Haha.
Haha, I know, it is very weird
I actually find this Stuff interesting, they call it middle-endedness ( spelling?? ) All other countries use Big and/ or Little-endedness, of which either makes sense ( Logical ) - middle-endedness is just - Well, you make your own conclusion
Either way it was yesterday for me…
I prefer pancake day anyway
I'll take that, I should have just looked it up. Oh well
What mathematical concept does that celebrate?
You know what Pi is… right? Pancakes definitely count!

So…
1 pancake.
2 pancakes.
3 panca Dammit, now I'm hungry.
Granted it is not as useful or as well known as π, but they are measured in stacks (6) or half stacks (3)…
Base 6 is used in time, is time a mathematical concept?
Totally counts
I don't celebrate Shrove Tuesday, but I celebrate the shit out of Pancake Tuesday…mmmmmm, lemon Juice and Sugar covered pancakes…Now I'm hungry
And… It's Taco Teusday here. But that's mostly for the purposes of alliteration.
Between that, our "endianness", and the quaint notion of metrics with demical numbering systems, it's like a whole different country or something.
Actually it's kind of cool hearing the differences. You ever hear of the chinese "Single's Day"? It's Nov, 11 or 11/11 and it's a day to splurge upon yourself if you're single. Thought it was funny the first time I heard it, but now it kinda makes sense.
Yeah, but my first time hearing it was only in November 2018, I remember because I saw a big group of Chinese gathered in a city square, and I was wondering why they were gathered to celebrate / remember the 100 year anniversary of Armistice day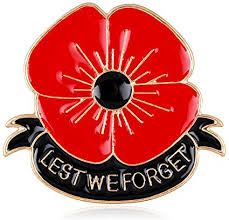 ( They weren't), Which is a bigger deal here in NZ… But yeah, it does Totally makes sense