I saw a suggestion on another post that a bright enough light may enable you to see your implants.
So I decided to give it a crack, and this is what I was able to achieve:
For that I used an Emisar D4V2, which is about 3800 lumens. However it gets real hot real fast. I could only hold it in place for about 5 seconds.
I also tried out a red led custom flashlight that I made: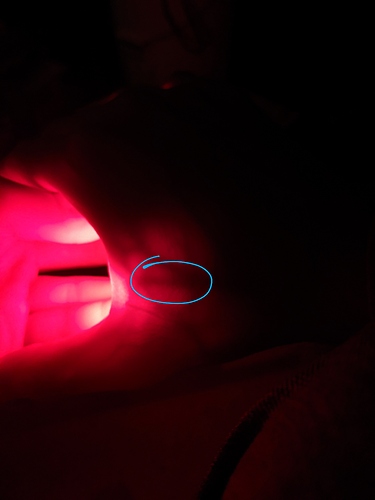 Because the red light permeates flesh much better I can hold my hand on that indefinitely. The overspill washes out the photo a bit, but in person it looks quite clear.