I mean…
there used to be a rollercoaster near me,
"The mean streak"
A pretty extreme wooden rollercoaster, it was very violent and not smooth
Last time I rode it was in my early 20s…
You felt like you were in your mid 30s hobbling off that ride… took you a half an hour to walk right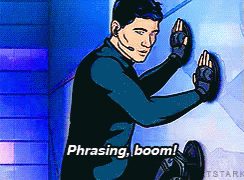 I was on Jenny Jones back in the day. Enjoy it make sure to use your entire meal budget
Are you talking about Cambria? Did IT seriously come out? Oh my God what am I doing with my vr news? I've been sleeping
TUESDAY NEWSDAY
Cambria was the project name, it's officially launched as the quest pro
Nearly all of the leaks are spot on, so either super good leak sources… or intentionally pr leaks
I have a few growing concerns
Only 2 hours battery is less than ideal, as is stock 72hz
The price point is no fun, but so far the market is doing nothing than pissing and moaning and throwing a tantrum than a device a generation ahead isn't the same price as a lower tier device that was subsidized and charged less than it was even worth
*WEDNESDAY NEWS DAY
**THURSDAY NEWS DAY
I've been a VR researcher/dev for like 7 years now, the new headset is impressive. People underestimate the use of eye tracking in these devices for so many reasons. But that's also one of the large costs they have built in here. I'll be getting one for work and I'm stoked to collect all the data!
VR game dev? Or VR (other) dev?
I have FBT & been dying for eye tracking or lidar face tracking.
A VR sim dev, I make doctor training Sims, research tools, and university automation tools. Here are some of the papers I've published on my work if your interested.
Trauma Bay Virtual Reality - A Game Changer for ATLS Instruction and Assessment
Digitally Augmented Learning in Implant Dentistry
New tools for visualizing, analyzing, and communicating complex morphology
Automated 3D Printing in Libraries
https://journal.code4lib.org/articles/16310
The feasibility of using virtual reality to induce mobility-related anxiety during turning
… that some kind of new fangled Canadian drug eh?
Any chance of a port to steam any time soon
Will I finally not get motion sick?
Possibly,
But only being 72 htz won't help
Hitching and stuttering, or loosing 6dof is the quickest and easiest way to induce motion sickness
okokokokokokokok…
Talk me in to VR, as someone who has quite bad myopia and has yet to find a use case that is both fun and not gimmicky. I've used an HTC Vive, Oculus Quest, and I think one other? I lose track. They've all felt really beta-type hardware and software, and Google Street View was the most interesting thing available.
I'm more of a bushmills fan, but that looks like I would sip on it once