Well, since we're literally locked down now, I decided to start tinkering on some projects…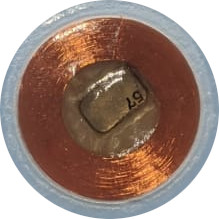 That there is a "flexEM" prototype with a T5577 chip… it's about 19mm in diameter by 1.25mm thick. It uses a multiple layer antenna, which is why it's so thick. This is definitely not flexible by any means and cannot be installed with any sort of needle procedure, but it exists now… if there is interest I may do a small batch run in April.
There are some other things on the bench at the moment but this little experiment turned out better than I thought it would so I figured I'd share.