There about 1.25mm thick right? How noticeable would that be under the skin?
yep I'm calling it 1.3mm thick… but probably closer to 1.25… totally depends on the skin and tissue, but considering a NExT is 2.1mm in diameter… some people can see theirs easily while others cannot… it all depends on the person.
I am on the edge, its my wife's birthday, so I cannot go broke in one day! Will it be up for 2 weeks? Count me in next payday.
yeah i think i'll let it run for a bit… count up the orders, then get the materials needed to make a batch or two.
Oh good, I have some planning to do
I know what you mean, I'm thinking I'll mock it up and 3d print it to get an idea for placement. On that note @amal can we safely assume that the Apex dimensions will be similar to the Tesla flex or do you have specific dimensions for me to whip up a model from?
Well count my order in for 2 weeks from now. I was going to order the xM1… but not so sure now.
This was the last post I saw, I am not sure if Amal has settled on the size, But I hope that narrows it down for you
I'll make a parameterised moel and print the largest.
Thanks
If you want an implant for passwords /pins via a changeable UID ( NUID ) implant, you currently only have 2/3 Options
NExT/ xEM
or
xM1
Shortly
the FlexM1 range
But
If you go for the Vivokey line, you are kind of playing a different ball game…
Sounds like you have some deciding to do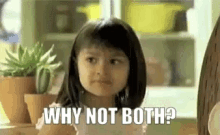 Missed this one? Or is it a hidden page like the xglo i found the other day?
Or is that an Apex name I have just not heard used.
Mark me down for a flex m1 / xapex when the time comes.


editPulling out on the m1. Need more than 4 characters. Will start looking into LF readers and use the EM side of the NExT
It is not available yet, hence
This post of Amals explains the versions of the FlexM1 well

I saw on discord
@kayTH got some info from Michelle
michelle sent me the dimensions for the apex max
3x13mm, possibly 14mm
That is awesome, Can we expect to see one of those included in our next order, or on the DT Store in the Merch?
The only good thing that might come out of the coronavirus virus crisis is that we now have a good reason to go out into the street wearing face masks to confuse face recognition and avoid being tracked by CCTV cameras - something that had previously been outlawed in several countries.
Now if everybody wore DT masks, Amal would register everywhere in the world at the same time. It would be much more discreet than a Guy Fawkes mask, but just as effective

dunno really… a friend made it… I'll look into it