I have this thing on order: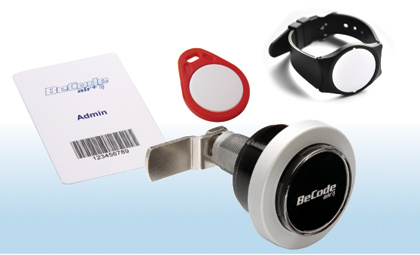 The helpful people at BeCode confirmed that it only authenticates NFC tags using the UID and nothing else - so no monkeying around with other sectors like the Yale Doorman lock does. Also, more importantly, it means I can reuse my Doorman-programmed implant to authenticate on the BeCode lock.
I intend to install it on my locker at work, which I use to store clothes, sundry items and towels to shower after cycling to work every day. So that'll be one less key I have to lug around - and lose - on my bike. Although I must say, that's an expensive convenience: the lock probably costs as much as the entire locker cabinet

Of course, that's assuming my implant is detected and read by the device. I'm taking a chance that it will be. The BeCode rep couldn't confirm that the lock will work with a glass transponder, because they've never tried it.
So stay tuned to discover whether it'll work or not.